Meet Our New Artistic Director for 2019-2020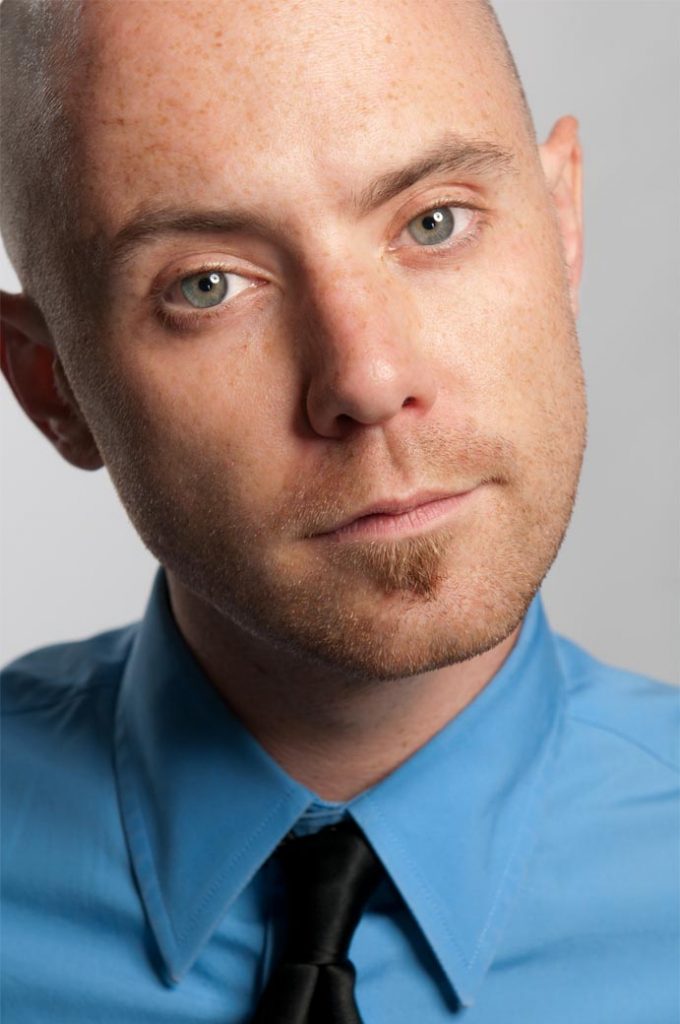 We are so excited to announce our new artistic director for the 2019-2020 season – Josh Shank! Josh comes to us with a wide variety of skills and experiences, from his success as a composer to his experience as a music educator and choir conductor to his own extensive musical education. We cannot wait to work with him this season!
---
Here's more about Josh and his career:
Joshua Shank's works have been widely performed by educational and professional ensembles alike. His music has been called "jubilant…ethereal" (Santa Barbara News-Press) and "evocative and atmospheric" (Gramophone). The Boston Classical Review called his Magnificat for the Mothers of the Plaza de Mayo "powerful" and "emotionally charged." He has been commissioned by ensembles such as Conspirare, the Young New Yorkers' Chorus, the Cincinnati Conservatory of Music, the American Choral Directors Association, The Esoterics, and the Lorelei Ensemble. From 2004 to 2014, he served as Composer-In-Residence for the Minneapolis-based professional choir, The Singers. During that time, he collaborated annually to expand and invigorate the repertoire for professional-caliber ensembles through innovative programming as well as new works written specifically for the choir.
In 2002, he became the youngest recipient ever of the Raymond W. Brock Composition Award by the American Choral Directors Association. The winning piece, "Musica animam tangens," was premiered in Avery Fisher Hall at the Lincoln Center, and has since been performed and recorded from Los Angeles to South Africa. His music was recently featured in a documentary about the extensive choral tradition in the upper Midwest, Never Stop Singing, and his published works have sold over 150,000 copies worldwide.
Joshua received his undergraduate degree in Vocal Music Education from Luther College in Decorah, Iowa where he studied conducting with Weston Noble and composition with John Morrison and Neil Flory. He earned master's and doctoral degrees in musicology and composition from the University of Texas at Austin where he studied with Dan Welcher, Yevgeniy Sharlat, Russell Pinkston, Donald Grantham, and the late opera composer Daniel Catán. A native of Minnesota, he currently lives in Spokane, Washington where he teaches music theory, composition, music history and conducts the Men's Chorus at Gonzaga University.
Monthly E-Newsletter
Join the Spectrum Singers Community
Interested in keeping up-to-date on our concerts and Spectrum Singers news? Join our e-newsletter mailing list!