All About Our Fall 2019 Season
All About Our Fall 2019 Season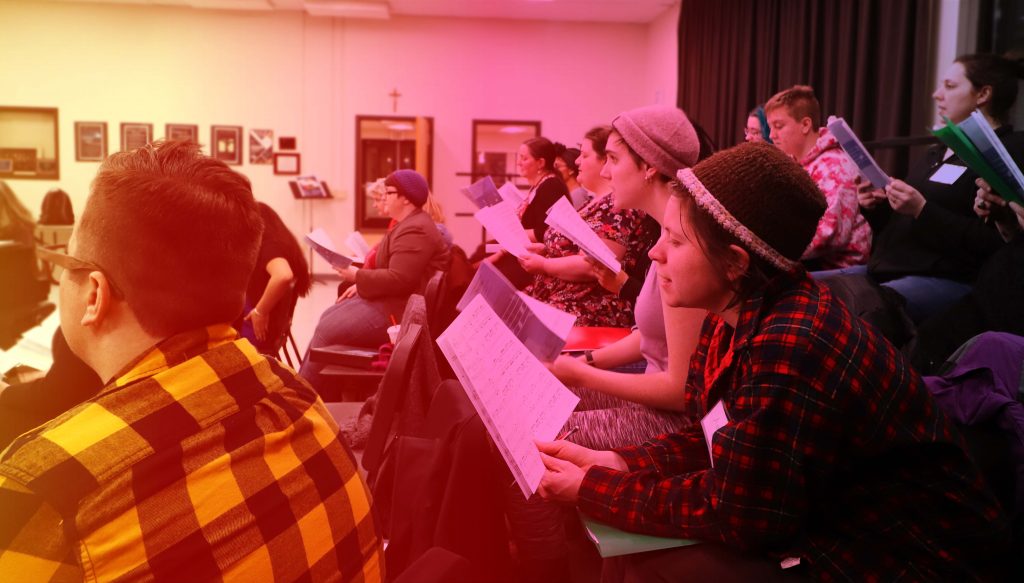 Hello, Spectrum Singers family!

Nori (they/them) and Tobias (he/they) here with your latest blog update. As members of this wonderful choir, we have both found safe spaces to express ourselves, both individually and musically.
We want to welcome you to our 2019 fall season! We are excited to welcome our new members and to start working on a brand new set of music. Each of our songs this season represents a moment of hope and protest, especially as we remember the 50th anniversary of the New York Stonewall Riots.
The Stonewall Riots were started by a police raid on the queer patrons of the Stonewall Inn. Thirteen people were arrested for violating the "gender appropriate clothing" law. Instead of dispersing, thousands of people gathered in the streets outside of the inn in protest. Since the uprising in 1969, people have gathered every year to demonstrate their pride.
We also want to commemorate the transgender women of color who empowered and actualized this movement with our fall concert. Dedication to queer liberation means recognizing our struggle intersectionally, as people who individually have several different identities that inform and affect the others – like race and gender, and striving to uplift marginalized stories through our music.
Our new director, Josh, has selected music that testifies to our hope for a better future and our spirit of protest. Each member of our choir is an important partner in our mission to empower and unite the community, amplify diverse voices and serve as a catalyst for positive social change through the power of song.
No audition required! If you missed us this last week, don't worry; you can still join us next Thursday, September 5! You don't even need previous choir experience – all ages, all ranges and all ability levels are welcome. Rehearsals are every Thursday from 7 p.m. to 9 p.m. at Gonzaga's St. Gregory Choral Hall (128 East Boone Ave).
Hope to see you there! We'll be back again with more blog updates so keep a lookout.
Monthly E-Newsletter
Join the Spectrum Singers Community
Interested in keeping up-to-date on our concerts and Spectrum Singers news? Join our e-newsletter mailing list!